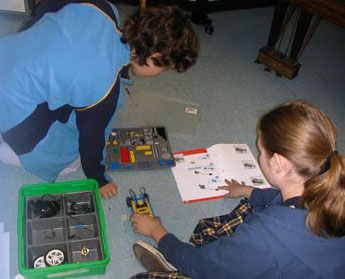 Practical Technology is integrated into many academic areas at Hilltown.
Students in the Oranges and Reds, (our mixed 4th and 5th grade classrooms) learn  typing skills and basic word processing for use in creating final drafts of assignments and reports.
The Purples (6th graders) refine these skills and also move into internet search strategies to be used for research projects.
The Prisms (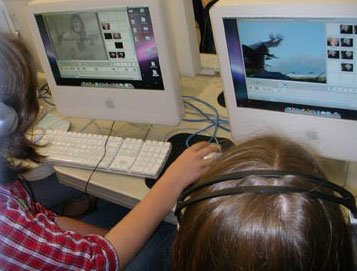 7th and 8th graders) deepen research skills and learn additional presentation methods including  layout design, spreadsheets, graphic editing and powerpoint.